20 okt 2017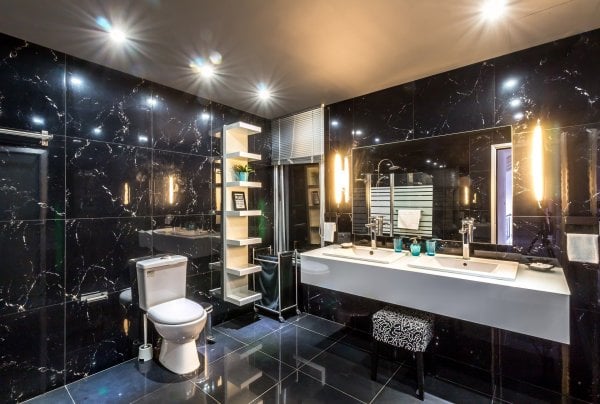 I can - finally - officially say that I have a soundsystem in my house that is connected to all the rooms, including the garage. Sure, it's nerdy, but we all have our nerdiness somewhere, right? Mine lies in listening to music. I have had speakers (hidden from the eye) in kitchen, livingroom and bedroom already for quite some time and they are all connected to my central soundsysten, that I control with my phone if I so wish. A few months back I decided that I want sound in the garage as well and now, that we underwent a total bathroom remodeling, I asked if we could install integrated speakers in there, while we were at it. 
No problem
The remodeling company I assinged the bathroom remodeling to was competent, experienced and versatile enough to just add this specific request as easily as the request for new tiles. Amazing. And it wasn't even expensive (except for the speakers that I decided to go with of course).
If you are thinking of remodeling your bathroom in the Minneapolis area, and want integrated speakers in it, contact Kerkinni & Company (and say hi from me!).
Synthpop while showering
Now I enjoy my time in the loo just so much more. I spend hours in there every day because it's also beautifully remodeled and so fresh and nice. I lay in the bathtub listening to my favourite tunes, and I go about my toilet business with no rush.
I think everyone deserves speakers in the bathroom.
15 okt 2017
Making synth versions of songs of other genres can be either super successful or absolutely horrible. Some genres should usually be left untouched, like pop music, while others manage the cross-over better, like classical music. Here is Adeles Hello in a synth version and it's, to me, lika murdering a decent song. It sounds so sleazy!
12 sep 2017
I love those informative video clips on topics I can relate to. This little snippet about synth pop and its history is educational and interesting. When we love something we should really try to understand it to its core, so as to be true fans. We can all list our favourite songs and bands, but how much do we know about where they come from?